About Us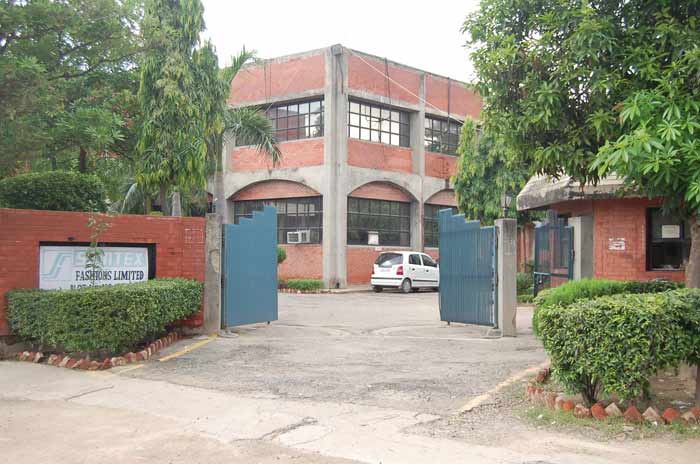 Samtex Fashions Ltd.
Samtex Fashions Ltd, a premier name in the world of fashion today, started in 1993 in technical collaboration with Samsung Inc., Korea, a Fortune 500 company. This unit is spread over an area of 32000 square metres and has continued to grow and excel in manufacturing distinguished quality garments for export to major stores in USA and Europe as well as domestic premium brands in the fashion industry.
Samtex has kept abreast with developments across the world and in order to provide better service to our Customers, have opened an office in New York . The Company is a recognized Government of India Export House and has been awarded the Best Performance Certificate on numerous occasions.
Our Workforce

Samtex Fashions Ltd. and its subsidiary unit ,Sam buildcon ltd. has a combined workforce of over 1000 people, with many of them working with the company ever since its establishment in 1993. This highly motivated and competent workforce is the backbone of Samtex Fashions . The Organization prides itself in having its own training Centre and has a policy of training employees before being put on the Assembly line .
A state of the art canteen serving subsidized lunch , company transport to and from the factory , and above all a harmonious work atmosphere encourages our people to put in their best. Samtex Fashions Ltd. has always functioned keeping in mind its policy – our success is our human resources. We strongly adhere to the fact that – no resourse is developed if human resource development is left in the dark. We take pride in confirming the fact that we have provided job opportunities to people from neighbouring villages and townships.
Capacity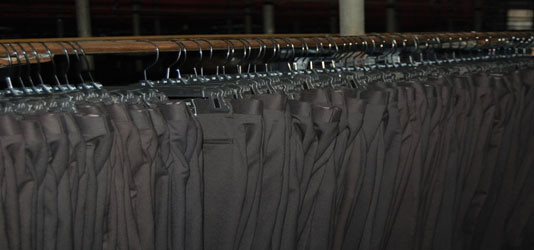 Samtex Fashions Ltd.
The Company which follows a policy of constant upgradation of manufacturing technology and has a state of the art infrastructure for manufacturing more than 1000 jackets and 6000 trousers per day. Our factories are streamlined for mass production with production lines that allow our group the flexibility to execute small or large orders with speed. Our designing capabilities span dimensions beyond technology and infrastructure. It is innovation that is embedded at all the levels within the work process.
Samtex Management
The Samtex Fashions Ltd. management has been segregated into various departments namely marketing and merchandising, personnel, production, quality and commercial with their respective heads who along with the department members are dedicated to provide for the needs of all people related to the company, be it the buyers across the globe or the workers employed in the units.

The Samtex Fashions Ltd. management has trained this work force with complete devotion keeping in mind the international standards of the garment industry. the management rests in the capable hands of an expert team, grounded in the realities of the business. With decades of experience, they are highly knowledgeable about every aspect of garment manufacture.
.